Breakfast Televesion
Coffee making a difference to support the homeless
We are serving up real change for Toronto's homeless
Watch the segment
The Worlds Best Coffee
Our Single Origin Coffee Beans are carefully selected from the best coffee growing regions on the planet and craft roasted here in the GTA. We sell direct to you, giving our customers the freshest, highest quality coffee available.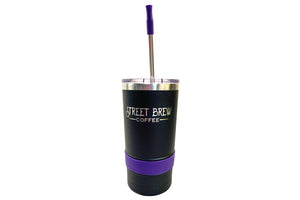 More than Just a Tumbler
Our 16-ounce tumbler is double walled, copper coated stainless steel that will keep your beverage the same temperature all day long
Get Yours Now
Hot Coffee All Day Long
Travel in style with our ultra durable,
double walled, stainless-steel 21oz. Thermos
Get Yours Now
Our Why
Homelessness is a serious problem in Toronto
With over 9,000 people homeless in the GTA and the shelters at 98% capacity
The needs of the homeless rapidly out pace the ability of the city to keep up.
Canadians consume over 258,000,000 kilograms of coffee a year. Making coffee the perfect avenue for us to impact the homeless crises.
Find Out More